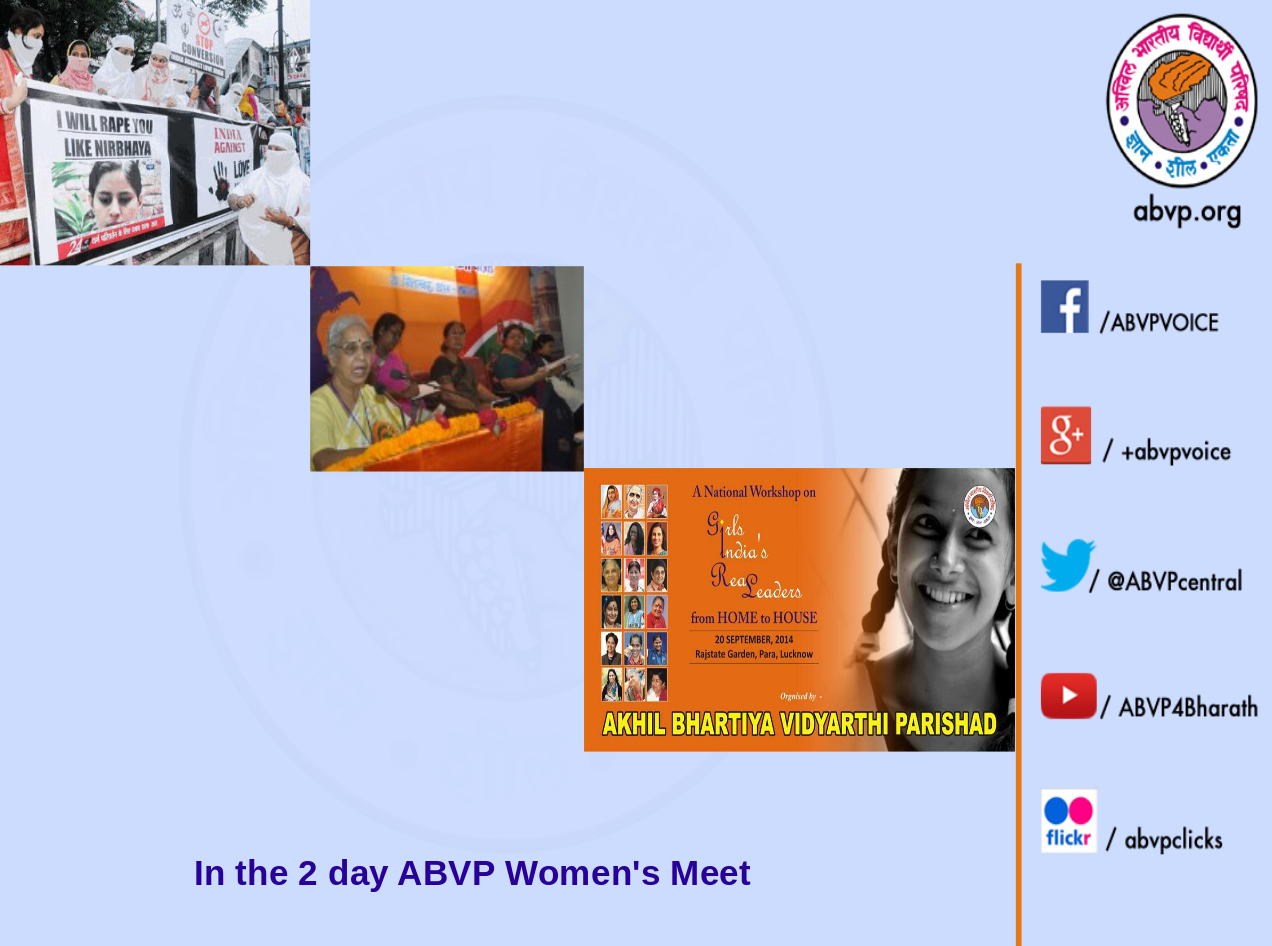 In the 2 day ABVP women's meet, love jihad was discussed and for the next one year we will work towards putting a full stop to it. Our national vice-president Mamta Yadav informed that women members will put forward their views on this issue at the National executive meet to be held at Amritsar on Nov 12 and 13 this year. The agenda of the two day workshop said that it was a first step in building emotionally and socially strong women leaders.
Co-ordinator of RSS' women wings Geeta Gunde who was present the meet said "love jihad is a social menace and needs to be dealt socially."
Our National Organisation Secretary Sunil Ambekar said "It's a conspiracy in the name of love and it is no different from modules of terrorists spread across the country," voicing his concerns on the issue.
Apart from discussing it as a burning issue we will also stage protests in vulnerable areas also spread awareness among girls and their families. Mamta Yadav said that seminars would be conducted to create awareness among girls and their families and added that police help would be sought to help the victims of this conspiracy.
A human chain would be formed to express concern for women's safety  at on October 7th across the country.