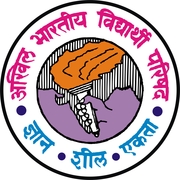 Following reports of question paper leak, the exam for Kannada (Basic) paper for the B.Sc Third Semester, which had commended at 2.00 p.m. on Tuesday, has been postponed.
A decision to this effect was taken by L.R. Naik, Registrar (Evaluation) of the Vijayanagar Sri Krishnadevaraya University following complaint from the activists of Akhil Bharatiya Vidyarthi Parishat (ABVP) in this regard.
Even as around 45 minutes had lapsed after the commencement of the exams, some of our activists went with a photocopy of the question paper and informed the Principal of Saraladevi Government First Grade College that the question paper had leaked and demanded that the exam be postponed.
The Principal A. Hemanna, after verification, found that the questions in the photocopy were identical to the original, informed the Registrar (Evaluation) and also about the demand of the students. "Based on the oral orders of the Registrar, we announced that the exam for the Kannada (basic), postponed", Hemanna told.
Hundreds of ABVP members gathered in front of the Saraladevi Satishchandra Agarwal College in the city and demanded that an investigation should be ordered into the episode and that a re-exam should be conducted.  
Adavi Swamy, our senior activist, demanded that the University should take a serious view of the question paper leak and initiate action against those involved. He said that some of the students approached ABVP with the leaked question paper a couple of hours before the exam.
Mr. Naik said that another date would be announced later for holding reexam of the Kannada (Basic) for the third semester students of B.Sc.