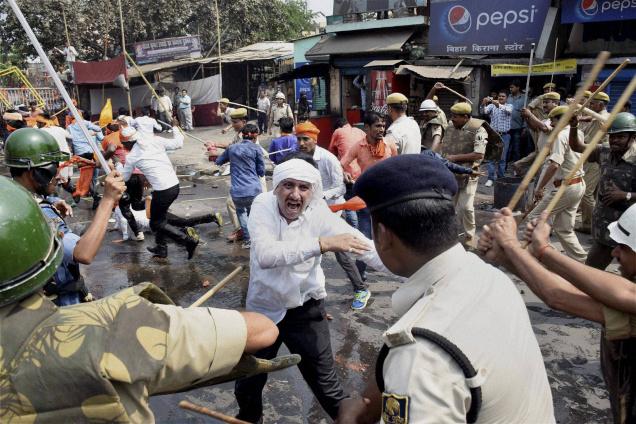 Road and train traffic in Bihar was hit on Monday during a shutdown called by the Akhil Bharatiya Vidyarthi Parishad (ABVP) to protest the police action against its members during a rally near the Bihar assembly last week. Thousands of volunteers and students took to the streets, blocked national and state highways at several places. As a result, traffic on highways and roads was severely affected, and train movements were brought to a halt.
ABVP enjoyed the support of Lok Janshakti Party's students wing in enforcing the shutdown. Most shops, business establishments and educational institutions, however, were open in several parts of Patna and other districts.
Volunteers stopped trains at various railway stations, including Gaya, Jehanabad, Ara, Barh, Mokama, Patna, Darbhanga. Similarly, blocked roads in Jehanabad, Arwal, Nalanda, Patna and Aurangabad districts.The demonstrators also burnt tyres on the streets of Patna to express their anger against the police action.  Police fired several rounds in the air and resorted to a baton charge to disperse ABVP demonstrators near the Bihar assembly last Thursday. The ABVP activists were protesting the prevailing state of affairs in the state's education sphere, and pelted stones at the police force when stopped at the assembly complex.
 
More than 100 people were injured while an equal number of ABVP activists were detained. Monday's shutdown was called against that police action.