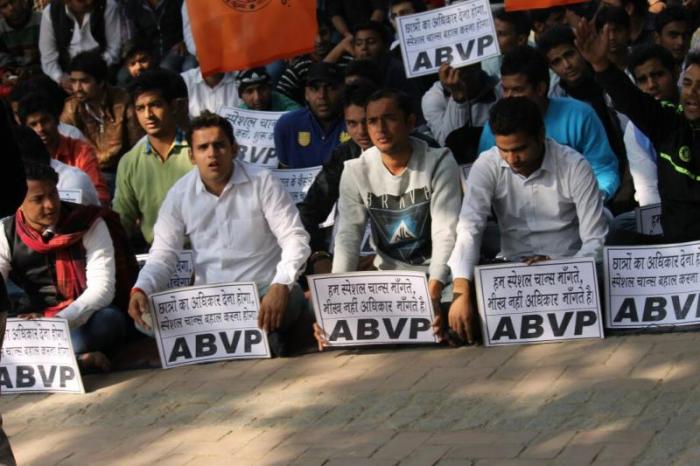 Our members and Delhi University Students Union (DUSU) office bearers protested at Faculty of Arts demanding reintroduction of "special chance" on Friday.
Students shouted slogans against the university administration. Addressing the students, Mohit Nagar, DUSU President, said, "Earlier students were given a special chance, when they could not clear a particular subject, but later it was scrapped by the University administration."
"Special chance was of great help to those students who could not complete their degrees in three years due to illness,economic or other reasons. However, now they have to waste one complete year just for getting pass in one subject", he added.
Rohit Chahal, ABVP Leader, said "We will intensify the protest if the University administration doesn't restart special chance to students."