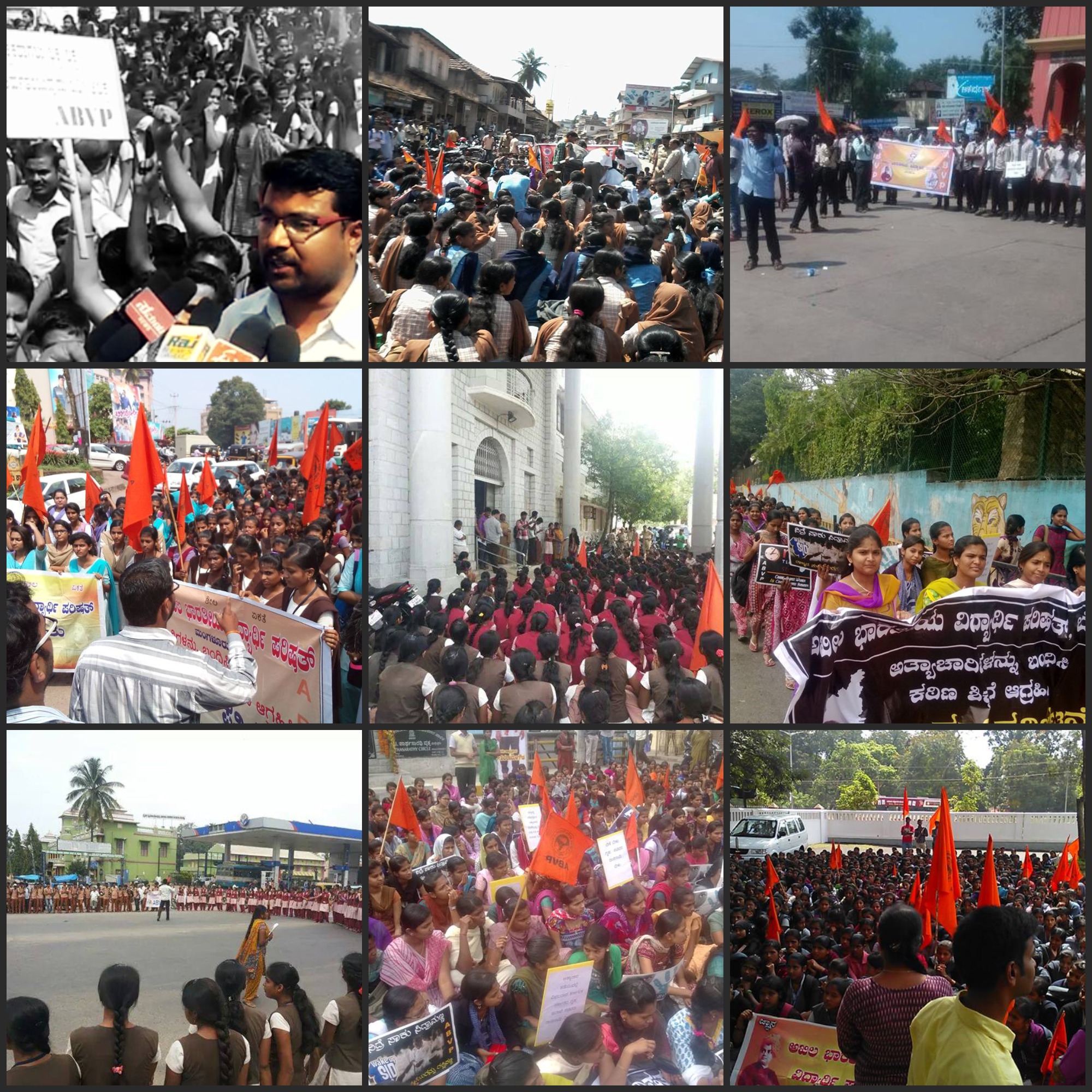 ABVP Karnataka protested against the increasing incidents of rape and atrocities against women and childeren. The protests come in the wake of highly condemnable incidents in Tirtahalli and Bengaluru where Nanditha Poojary, a class 9 student of Tirtahalli lost her life, a 2 year old child in Bengaluru was raped and 2 more incidents of children being assaulted in school were reported in the capital.
The state government and the Home Minister have demonstrated their ineptitude and callousness in protecting the women and children. School and college going girl students live in constant fear of being victims of thugs and pervert criminals on the hunt. We demand that the culprits receive punishment in such a way that it will act as a deterrent against such acts of violence in the future.
We held protests in 73 places across the state including Bengaluru, Udupi, Bhatkala, Hubballi and Belagavi. A total of 47,710 people took part in the protest rallies, voiced their angst and demanded the resignation of home minister K.J. George. Our National Secretary Sri. Vinay Bidre led the protests and addressed the them in Hubballi. State Secretary, Sunil Prasad and State Joint Org Secretary, Laveen Kotiyan led the protests in Bengaluru and Mangaluru respectively.
Around 14,500 people took part in protests held across 12 places in Shivamogga and Tirtahalli bandh that was called for was successful.