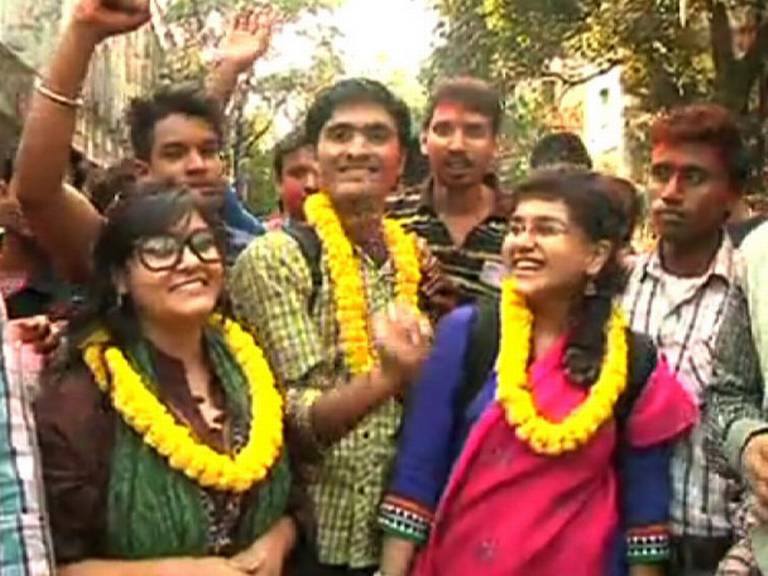 We have made a stunning debut in Calcutta University on Saturday by sweeping 14 of the 16 posts in College of Jute Technology. We also won six of the 18 seats in the Calcutta University - affiliated Kidderpore College.
Elated by the results, the ABVP State unit leadership has promised to spring more surprises in coming days. "We dedicate this win to all the students of Bengal who dared 34 years of CPM-SFI misrule and endured TMCP violence for three years to stand by our side to establish nationalism, Education minister Partha Chatterjee had questioned our existence. May be it's time he wakes up to reality " said ABVP state general secretary Subir Haldar.
Last month, the ABVP had won the student union elections in two colleges in Purulia district, once a bastion of the CPM.