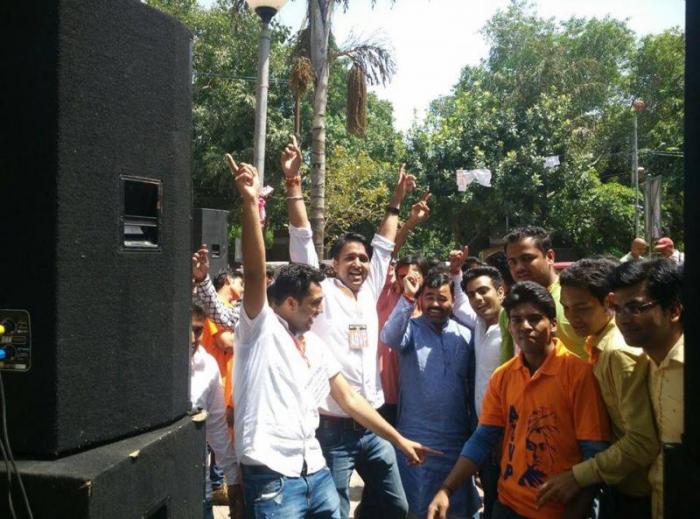 "Dil me machi hilor, ABVP once more. Jo jaane jaan le, sachai ko maan le. DU me macha hai shor, ABVP once more."
Yes, Students of Delhi University saying it loud with some steps !! ABVP Delhi Unit releases Theme Anthem for upcoming DUSU Polls.
The launch of the song, 'ABVP Once More', saw the students' body members and students dance to the tune as it played on loudspeakers outside the Arts Faculty.