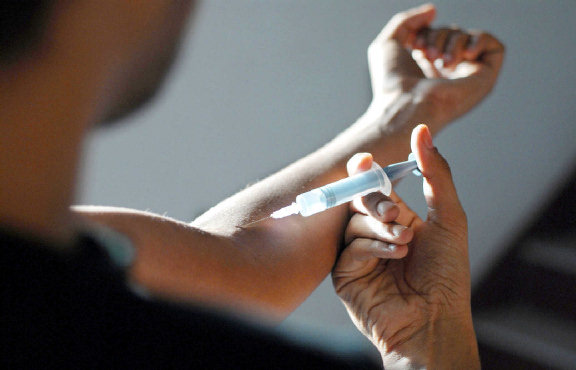 CHANDIGARH: ABVP readying to release findings of a survey which shows a steep fall in the number of recruits from Punjab to the armed forces over the past 14 years largely due to the drug menace in the state.
The number of recruits from Punjab has plunged from 17% to a minuscule 0.75%, the ABVP findings says in a survey conducted in association with a non-governmental association. 
ABVP, which demanded the resignation of SAD leader and state revenue minister BS Majithia when he was questioned by the Enforcement Directorate for his alleged involvement in a multi-crore drug scandal, blames the "collusion of senior politicians and policemen with the drug mafia" for the sharp decline in recruits to the armed forces.
Members of ABVP told ET that the survey, which is yet to be made public, shows the drug menace has rendered the youths in Punjab incapable of meeting the Indian Army's demands of "good physical standards". Suraj Bhardwaj, ABVP's organising secretary for Punjab, said: "The war is against drugs and not against any political party. Regardless of how mighty anybody may be, we will wage this war without fear or bias." 
The state government has been attributing the decline in the number of recruits from the state to the armed forces to the Centre's decision to fix a quota of sorts from each state to defence services and paramilitary organisations in proportion to the population of the state. However, ABVP insists the decline has more to do with the destruction caused by drugs facilitated by political expediency and less to do with the quota imposition.