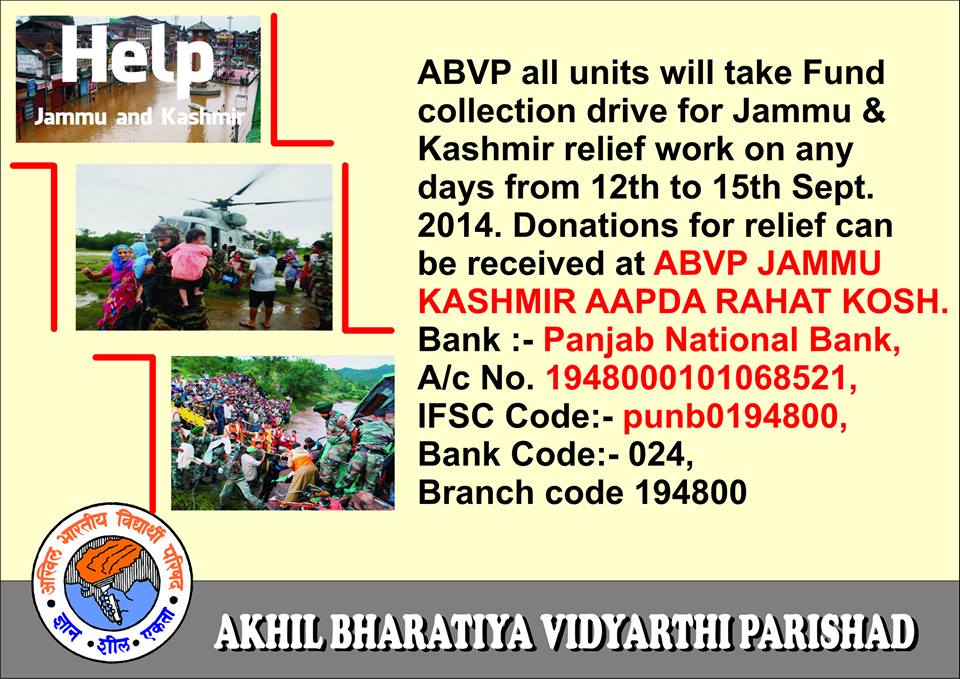 Kashmir is covered in grief, many losing their loved ones and many others unable to trace them. Floods have heaped immeasurable misery on Kashmiris. The armed forces have demonstrated their patriotism and selflessness by putting their lives at stake and saving the lives of thousands. As fellow Indians and human beings, it is our responsibility to do everything that we could help Kashmiris.
ABVP is launching a drive to collect funds to do its bit to help our people to sail through this storm. All units of ABVP will take fund collection drive for Jammu & Kashmir relief work on any days from 12th to 15th September. 
-Shrihari Borikar, National General Secretary, ABVP.