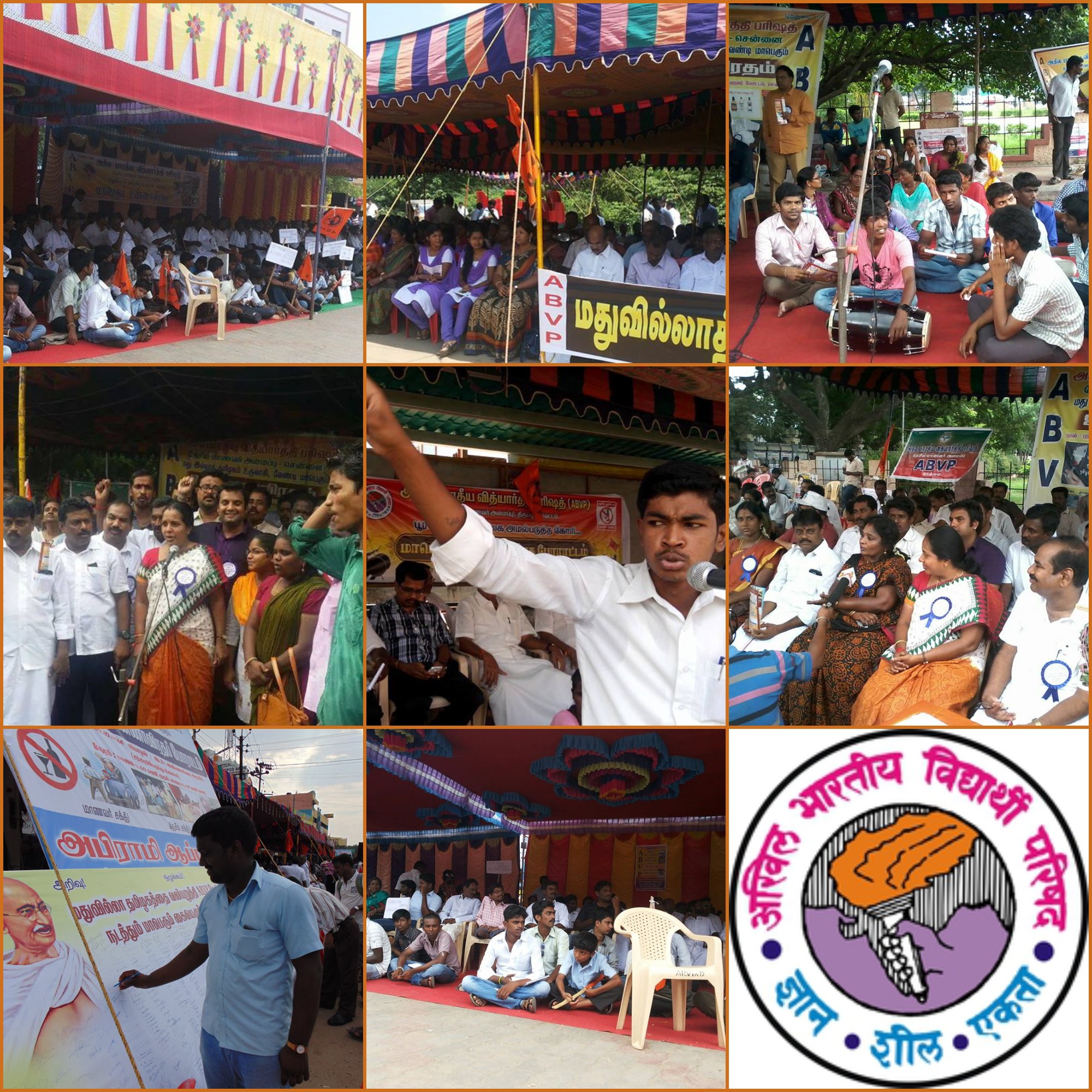 State wide hunger strike was held by our Tamil Nadu unit in all the 26 district headquarters of the state. The one day hunger strike was to urge the government to ban liquor and help the citizens of the state move towards leading a healthy life. Liquor consumption has gone up in the state and we demanded that total prohibition be imposed. Various organisations, NGO's, College students, from all over the state extended their support to make the state liquor free.
M.N. Krishnamurthi, of RSS in ooty said "Look at the glorious past of the spirituality-based India's social culture when many were reluctant to drink alcohol and felt shy of being branded as a drunkard. Now, sadly, the scenario has changed as alcohol consumption is considered a kind of privilege. All senior citizens and women should join hands in this movement to urge government to impose total prohibition in Tamilnadu,".
About 8000 people participated in the hunger strike held on Thursday, 9th October 2014.