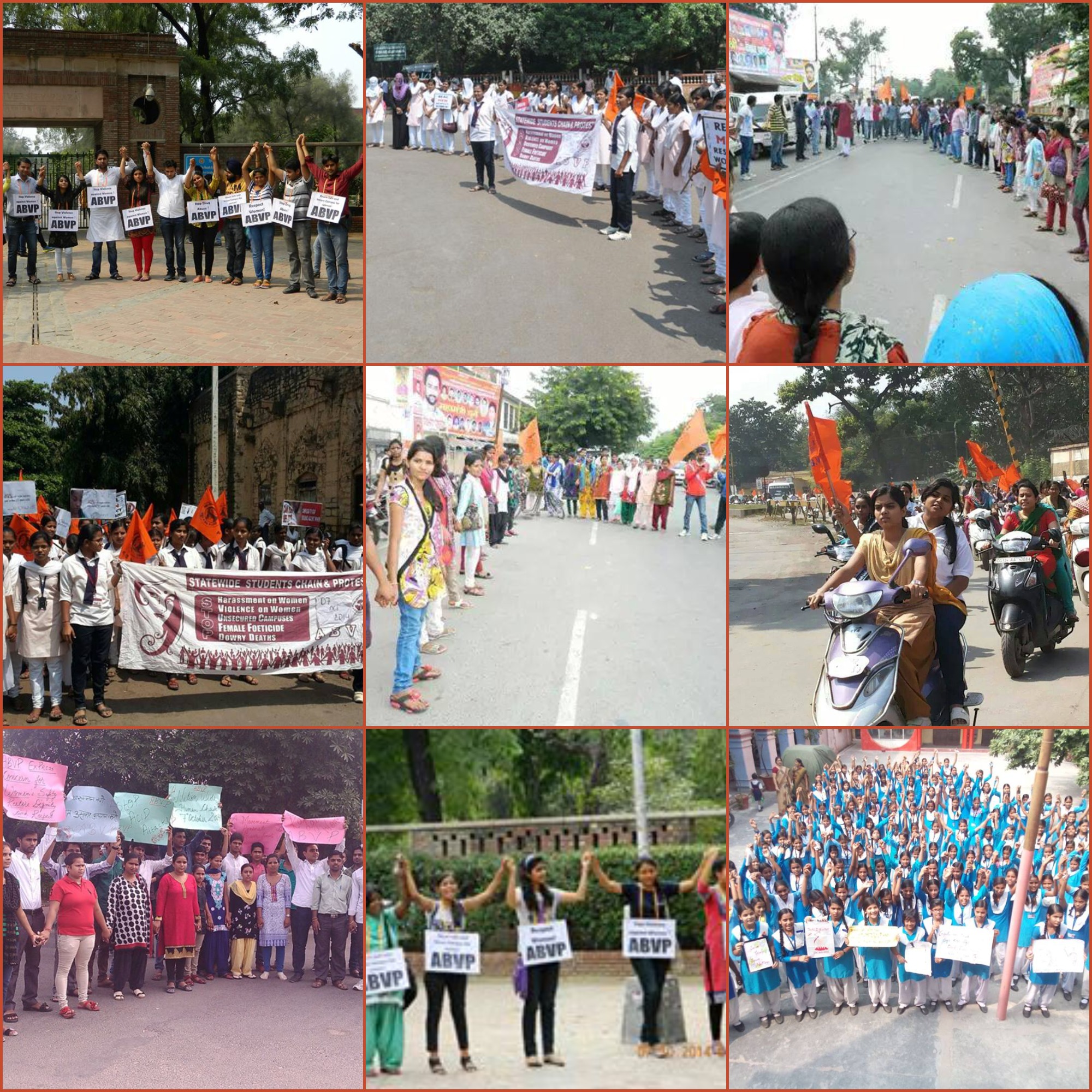 We formed a human chain and launched a campaign in Delhi University to raise awareness and sensitise students about "love jihad" and the of live-in relationships
"We are not against love and it is not our intention to target a particular community, but forced conversion of Hindu women by men of one community using unethical means is a worrying trend and is a reality today. Raising awareness among girls to not fall for such traps will be part of this year-long campaign," our national secretary Rohit Chahal said.
ABVP Delhi secretary Saket Bahuguna said "Live-in relationships go against the grain of Indian culture and the institution of family. It is also true that hardly any such relationship succeeds. We will form student groups in various colleges and undertake case studies to apprise girls of the detrimental effects of being in such a relationship."
The larger aim of the campaign is to restore respect for women, ensure their safety and achieve a liquor and drug-free culture. The issues of love jihad and live-in relationships had featured in their national workshop for girls in Lucknow, held in August this year.
P Murli Manohar, our National President, says " It is our plan to educaate girls to not get trapped by men with fake identities who lure them into marriage. The campaign will address the issue, but we are not calling it love jihad."