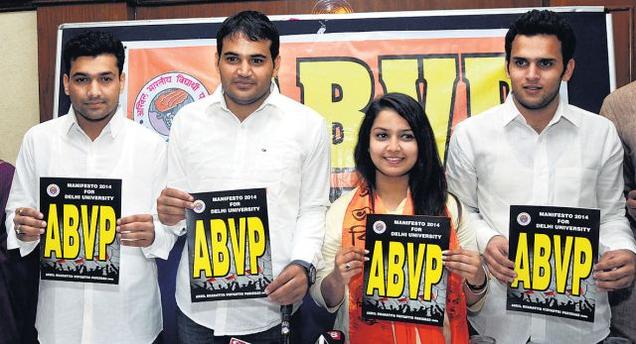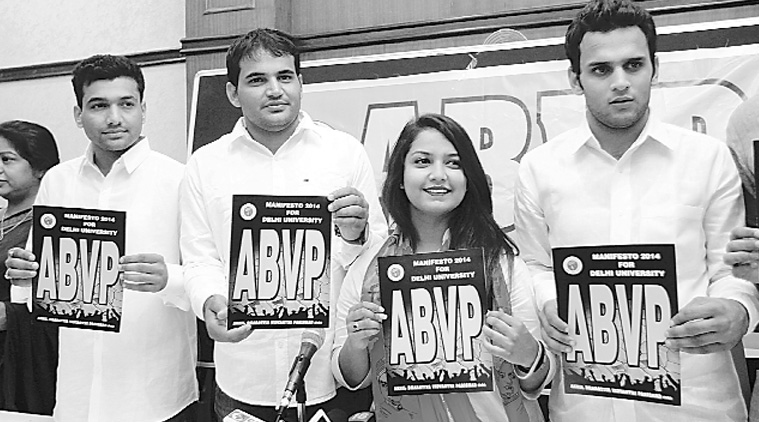 We have released our manifesto for the upcoming Delhi University Student Union (DUSU) polls. We are going to fight for the students as we have done all these years. Our manifesto clearly elucidates our efforts in forcing the DU to roll back FYUP.
The manifesto has specific sections for academic reforms, Sports, and Infrastructure and provides details about our road map to address the problems in the aforementioned aspects.We also promise to restructure science courses and look into the permanent appointment of teachers. We will work towards starting e-library and round-the-clock availability of Central Science Library and Central Reference Library. We will strive to make sure that physically and visually-challenged students get, 'work for fees rebate'.
We have decided to make sure that students from North East India feel at ease. We will ensure that a canteen serving north east Indian food is started and we shall take steps to end racial discrimination against them. We will work to provide proper accommodation for all the students from the Northeast and ensure immediate construction of separate hostels for boys and girls. We will work towards bringing a sense of inclusion and security among our brothers from eastern part of the country.