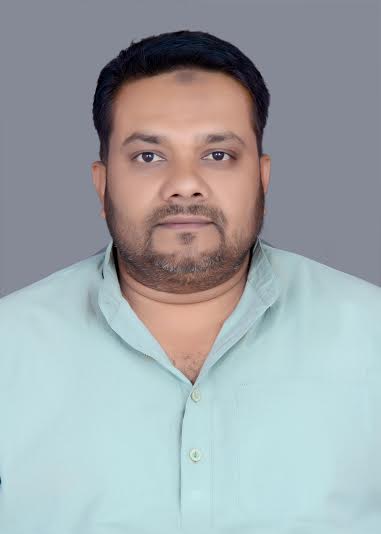 The jury has adjudicated to confer the prestigious 'Professor Yashvantrao Kelkar Youth Award (Yuva Puraskar)' to Shri Imtiaz Ali, who is the founder of "Sarthak Samudayik Vikas Evam Jan Kalyan Sansthan" for its outstanding work in the sphere of plastic and solid waste management which immensely contributed to the upliftment of the masses connected with the sanitation, ragpicking and janitorial sector. Award is given to you for excellent work done in the area of developing sustainable system for Solid waste management and efforts to increase socio economic status of Rag Pickers.
The award is given in the memory of Professor Yashvantrao kelkar, who is one of the key architects in shaping Akhil Bharatiya Vidyarthi Parishad and had over the years contributed immensely towards the development of the strong fundamentals of the organisation. The award was initiated in the year 1991 and has continued ever since. This is a joint effort by ABVP and Vidyarthi Nidhi Nyas with the objective of imparting education and upliftment of youth in our country. The primary aim of the award is to acknowledge the good work of the social workers and to motivate the students to draw inspiration by inculcating the same principles and values of the leaders and the awardees.
This award includes a certificate, a memorabilia and cash prize of Rs.50,000/- Shri Imtiaz Ali was born and brought up in a middle class family of Bhopal, and he was involved in social activities since his college days. He is actively engaged in social activities owing his inspiration to the teachings of Nanaji Deshmukh. Presently, he is the Secretary and the Program Director of the plastic waste management program, 'Sarthak'. The programs of the organisation also encompass the sphere of sanitation, environment, land and water conversation which are mainly intended to improve the living standards of the people who are from the poor and marginalized sections of the society.
Shri Imtiaz Ali will be felicitated with the Prof. Yashwantrao Kelkar Youth Award of 2015 in a special function in the National Conference of Akhil Bharatiya Vidyarthi Parishad held on 29th Nov. 2015 at Bhubaneswar (Odisha). ABVP National President Dr. Nagesh Thakur & National General Secretary Shri Shrihari Borikar congratulated Shri Imtiyaz Ali, the Recipient of this year's Prof. Yashwantrao Kelkar Youth Award & Extended Best Wishes for his future plans.