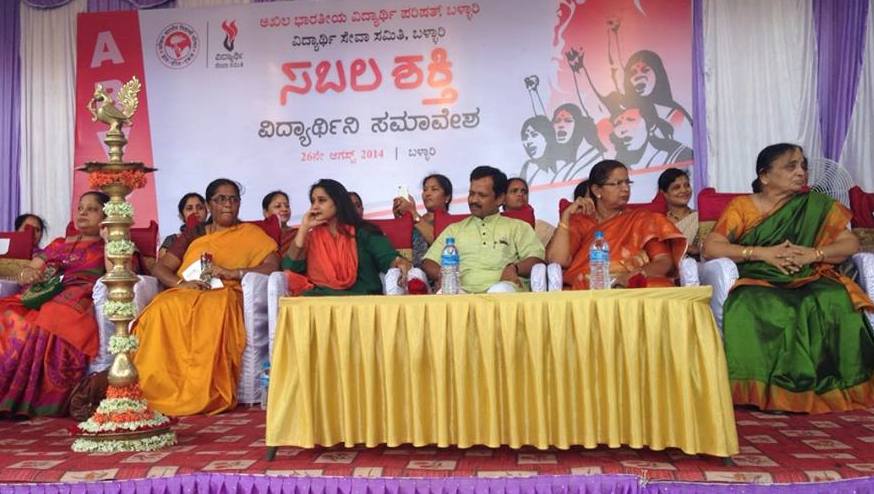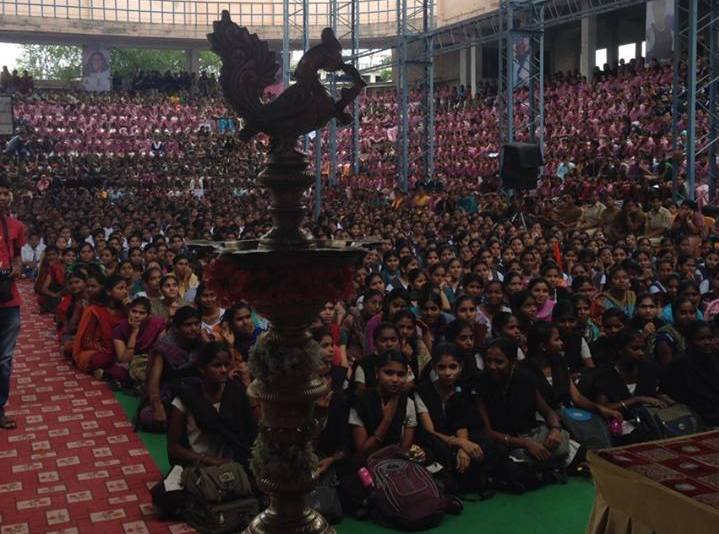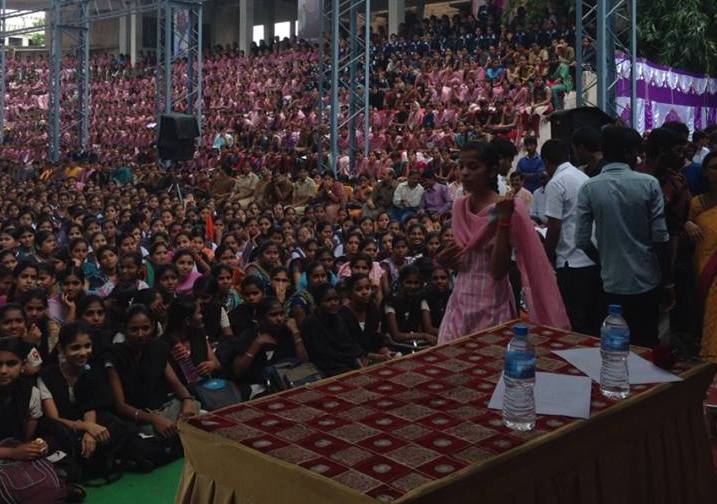 Today, Bellary district unit of ABVP held a girl students convention with the theme Sabala Shakti, in Gandhi Bhavan, Bellary. Dr. B.V. Vasanth Kumar, former state president, ABVP Karnataka, Kum. Manjula, Former chairperson, Women's commission, Govt. of Karnataka and Smt. Malavika Avinash were present.
More than 2000 students from various colleges of bellary participated in the convention.
Smt Malavika and Kum. Manjula presented their views on issues like atrocities on Women and children,measures to be taken in order to address women safety.
Dr. B.V. Vasanth Kumar presided over the convention and was the main speaker, he put forth his views on issues plaguing our country and spoke of the need to empower women.