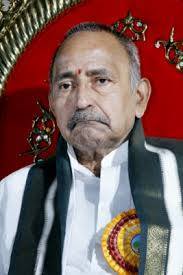 We are sad to inform you that Sri Piratla Venkateswarlu is No more. Veteran journalist and former editor of Krishna Patrika Piratla Venkateswarlu (74) passed away on Monday night. The senior journalist had been admitted to a private hospital last month.
He began his career as a full-time RSS worker and held the post of National General Secretary of ABVP. During Emergency, he headed the Andra Pradesh State unit of ABVP as state organising secretary and later ventured into journalism by working for Jagruthi.
He took over Krishna Patrika Telugu daily in 1982 and ran the publication till 2012. His last rites would be performed at Erragadda crematorium, according to Krishna Kishore, his son. Journalist unions condoled the death. YSR Congress president Y. S.Jaganmohan Reddy in a statement condoled the death of Venkateswarlu, saying that the veteran journalist had championed the cause of small newspapers.