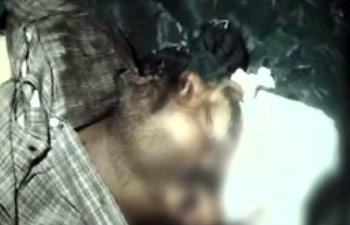 TMC's student wing TMCP tried to prevent the us from filing nominations in different colleges in Bankura, Birbhum and Burdwan on Friday.
TMCP supporters allegedly hurled bombs and pointed guns at our candidates as we were filing nomination papers in several colleges. At the end of the day over 20   of our volunteers were injured in separate incidents.
Last year we had contested in about 80 colleges across and this year we have planned to take it to 300. We are hopeful that this January we would be able to make significant mark in the students' council election in colleges and universities across the state.
On December 22, we registered our first victory at Lalpur College, Purulia, thereby opening its account in Bengal. 
On January 2, in Kalna College, Burdwan 10 students were injured in the clash; belonging to our organisation. A college in Birbhum district was in the eye of a storm as the TMCP supporters fired five rounds to stop a bus carrying our candidates headed for filing nomination at Khoyrashol Shoilojanondo Falguni Mahavidyala. We members could not file their nominations.
A bomb was hurled at at our volunteers trying to file nominations at Hetampur Krishnachandra Mahavidyalaya. In Bankura district as we tried to enter Bankura Shommiloni College and file nomination we were blocked by TMCP supporters. 
At Illambazar Joydeb Mahavidayalay we succeeded in filing his nomination after being given police protection. 
Pranab Debnath, office secretary of ABVP, West Bengal, pointed out that "TMCP understood that they would lose wherever ABVP would file nomination. Hence they are trying to block us at every step. At Kalna College 20 of our supporters were injured. TMCP supporters are not only hurling bombs and pointing guns at the candidates, but also trying to intimidate their family members," said Debnath addressing the media.
He said they will meet the governor and education minister and seek redress. "If nothing works we will lodge a huge protest all over the state," Debnath said.
We are sure that we will have landslide victory in many colleges across the state and create history in bengal.