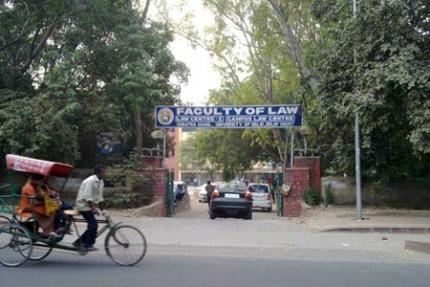 NEW DELHI: Our activists along with Delhi University Students' Union members demonstrated in front of the faculty of law, North Campus, Delhi University, on the issue of derecognition of its law programme by Bar Council of India on Saturday. 
The students gathered at the law faculty at noon and shouted slogans against the university and law faculty administration as well as Bar Council India. Then our activist started a procession which crossed the arts faculty and reached the viceregal lodge, the office of the vice-chancellor, and demonstrated there. The students then met the dean of students' welfare. They also met the dean of the law faculty who assured them that the interests of the students affected will be protected. 
"We are demanding immediate resolution of the crisis," Saket Bahuguna, Delhi state secretary, ABVP, said.