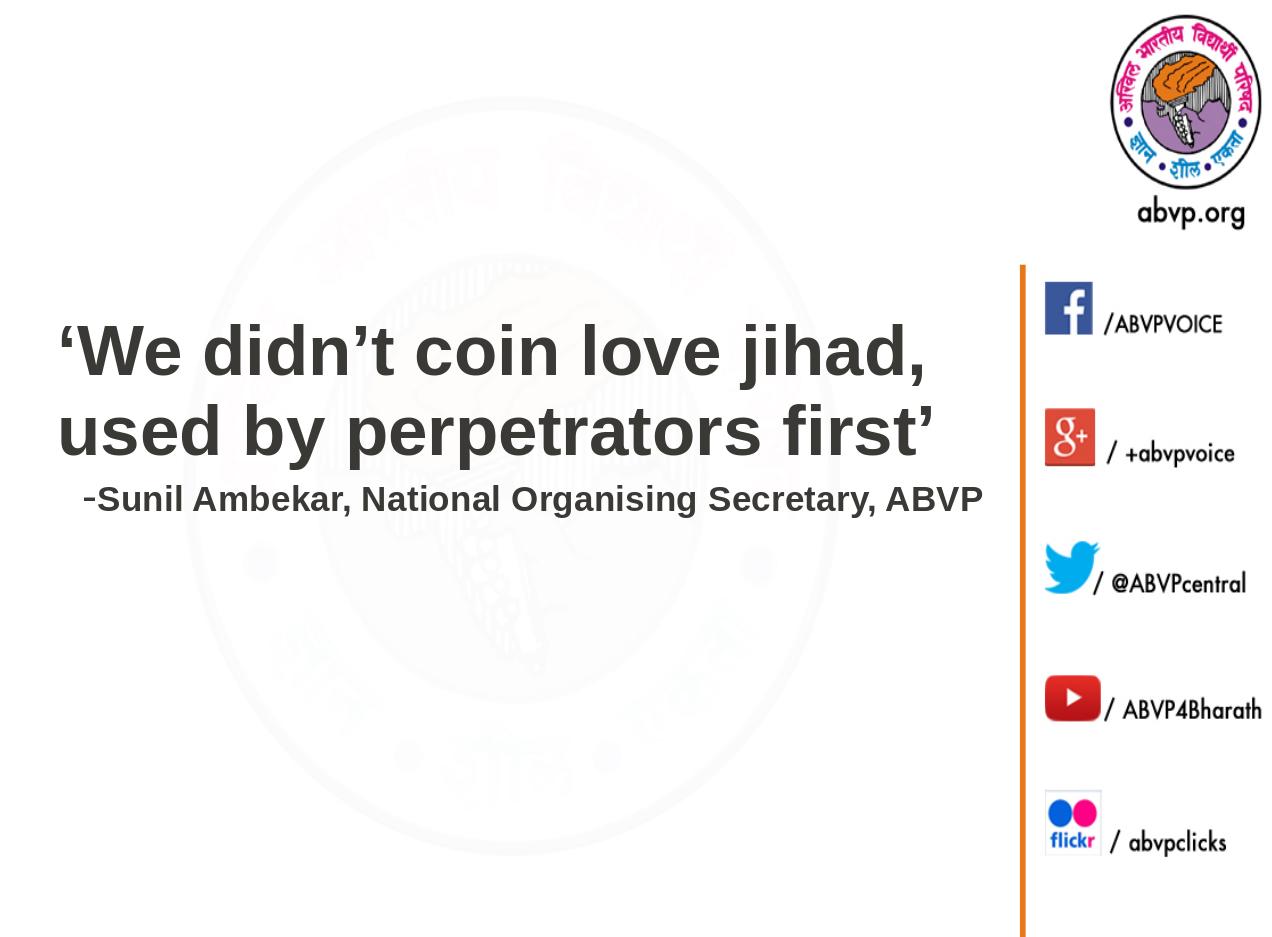 "Jihad" a pious word and clarified that the term "love jihad" was not our creation, and it was revealed during police investigations in Kerala.
Addressing the concluding session of national workshop of women members of ABVP in Lucknow, the our Organising Secretary Sunil Ambekar said "love jihad" is a truth and no one should stay away from it, but added that the issue should not be politicised. "The word 'love jihad' was not coined by us, but by those who themselves are involved in it. The accused of such cases told the police about 'love jihad' and its objective during the questioning in Kerala. I call upon the Muslim community to come forward and punish those youths who misuse this (jihad) pious word for sins of 'love jihad'," Ambekar said.
Ambekar urged everyone from the society, apart from the police and the state government, to take measures in order to deal with this "national issue". "Love jihad should not be made a political issue and it should be taken as a conspiracy against women," he said.