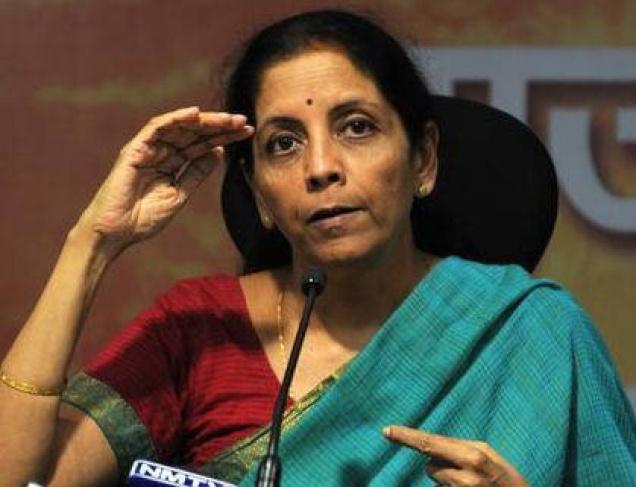 Women should rise above the 'glass ceiling' while creating public consciousness about the atrocities on them. "Laws alone, including the much-hyped Nirbhaya Act, would not check the attacks on women and girls-child. Parents have to treat girls at par with boys. Change has to come from within families and the Western model of feminism should be spurned," said Union Minister of State for Commerce and Industry Nirmala Sitharaman.
Addressing the inaugural function of a two-day State-level Girls' Convention organised Ap unit of Akhil Bharatiya Vidyarthi Parishad (ABVP) on Friday, Ms. Sitharaman said feminism should not be women-centric and men could not be excluded from the efforts made for protecting and instilling in them (women) a sense of security.
The notion of attributing sexual abuse to provocative dressing was wrong. "If that is true, why would women aged more than 60 and clad in traditional attire are being raped? If shirt and pant, which are not of Indian origin, are acceptable national public dress for men in India, why should anyone point fingers at the dress worn by the fair sex," she questioned.
She said community as a whole should respond when some wayward youth attacks a girl or uses offensive language against her in public places. Personal and cultural values should be imparted to boys also as most families tend to impose safeguards on girls only.
Ms. Sitharaman, who is also Minister of State for Corporate Affairs, said it was unfortunate that a large number of positions of independent directors on the Boards of companies were vacant as few qualified women grabbed the opportunity. This was one area where the reluctance of women to don the mantle of leadership was exposed.
The Companies Act, 2013 had envisaged that listed companies should have at least woman as a director but the rule faced many hurdles. "Ideally women professonals should accept leadership roles to play an instrumental role in protection of fellow women and girls."
Narsapuram MP Gokaraju Gangaraju exhorted the youth to trace back their steps from western culture and trust what their parents tell them. ABVP Organizing Secretary (South-East States) G. Laxman, State President G. Anjani Srinivas, Secretary S. Sunil Reddy, City President N. Nandini were among those present.